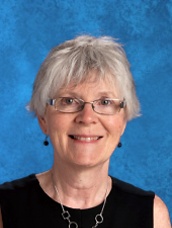 Ann Staton
I have been teaching since 1978, stopping briefly when my third child was born to stay home with my children.
I attended Bishop's University for a Bachelor of Arts in English Literature and then, Queen's University for a Bachelor of Education.
During my career I have had the privilege of working in five ETSB schools, getting to know children from many communities, and learning professionally from so many amazing and dedicated staff members.
I have worked with students from Kindergarten to Secondary 1, and taught a variety of subjects.
Since 2010 I have been teaching first and second grade. I love working with these imaginative, curious learners. I am passionate about teaching them how to read and write, and I feel so fortunate to be part of this magic.
statona@edu.etsb.qc.ca