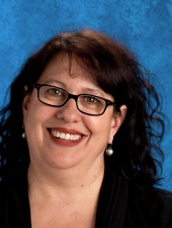 Hello,
My name is Mme Annie and I'm the Grade 3 teacher. I've been teaching for 8 years and I have taught multiple levels. I obtained my teaching degree at Sherbrooke University specializing in learning disabilities.
I am now teaching French, Math, Science and Social Science in grade 3. I'm also teaching French in grade 2. Teaching at Knowlton Academy is very fulfilling. There are special activities, teamwork and allows for variety in teaching and learning situations.
I try my best to provide a flexible environment that allows all children to learn in their own way. I believe that it is through attachment that students can truly flourish in an academic situation. I look forward to the experiences that each new year brings.
lemaya@edu.etsb.qc.ca