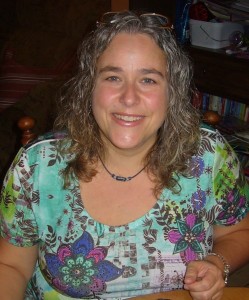 Chantal Dessureau
Grade 5/6 Teacher – Math & Social Studies
"Mrs. Dessureau" graduated from Concordia University with a BA double honours in Anthopology and World Religions in the late nineties and went on to attain her teacher's certificate from Bishop's University in 2014. She has spent the last few years teaching various different schools and grades around the Eastern Townships.
Previous to teaching in Quebec, she taught English as a Second Language in South Korea and traveled the world. It was during this time that she discovered that this profession was her passion. She and her husband are both teachers  and feel that a child must feel secure and loved before they are available to learn. She has attended many Neufeld workshops and is a firm proponent of using the Attachment Method for teaching in our public classrooms. She loves to teach resource, science, ERC, art, math, social studies and languages.
Her hobbies are web design, IT, social media, knitting, hiking, reading and visiting with my close friends and family. She has two lovely children who also attend Knowlton Academy.
Contact: dessureauc@edu.etsb.qc.ca