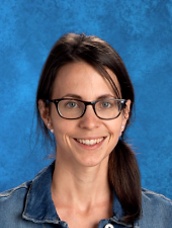 I graduated from UQAR campus Lévis in 2008. From 2008 to 2012, I taught grade 5 of Jasper Elementary School French Immersion program, in Alberta. I also taught FSL to the students of the English program. I managed to develop a variety of strategies to help students of all levels and abilities learn a second language.
This year, I am teaching FSL and social studies to grade 5 and 5/6 students. Building a safe, caring and positive environment in the classroom is my priority. I believe students should play an active role in their own learning process. I promote active learning through multiple learning approaches and hands-on activities. I am passionate about technology and committed to maintaining up-to-date knowledge in the field.
I love nature, mountain biking, skiing, hiking, cooking and arts in general.
Contact: ruelj@edu.etsb.qc.ca